Create your own multi-boot self-service system now with a professional interface
The most important characteristics of the self-service system
The system is simple and easy to use.
Modern design that matches the colors of the corporate identity.
It can be run on multiple operating systems such as (Linux-Windows) in addition to side ads controlled by the administration.
evis system display with different devices This is a feature on web systems.
Easy control over updating price lists for all branches.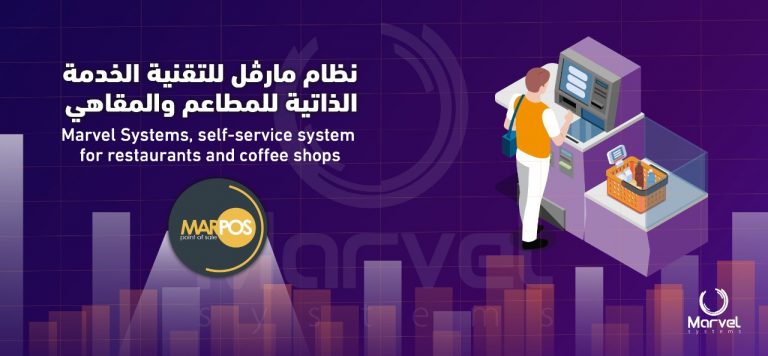 Second: the system interface
Designed in an attractive and professional way.
Features a system user login screen.
Has a welcome screen for the system.
A sidebar showing the main food categories.
A bar at the top of the interface showing all available shows or images added from the control panel.
Add the product to the order chain.
The ability to complete the order and continue the payment with a choice of payment method (appreciation – network).
Design the order invoice in the appropriate way for the company.
Possibility to specify the session if the request is local.
The ability to pay through the network and link the system to the network device to be paid through.
Possibility of paying cash by cashier after delivery of the order invoice.
Features of the self-service system for restaurants and cafes:
Programming a model for advertisements.
Possibility to add ads at the top and bottom of the screen.
Ads control by the management system.
Programming an internal control panel that enables you to add, modify and delete products and control prices.
Link with oracle databases and update products in real time.
Attractive design effects and use of modern 3ssc and 5lmth effects.
Easy control over system update and price lists.
A system built for compatibility with smart devices.