Design And Programming Of Electronic Stores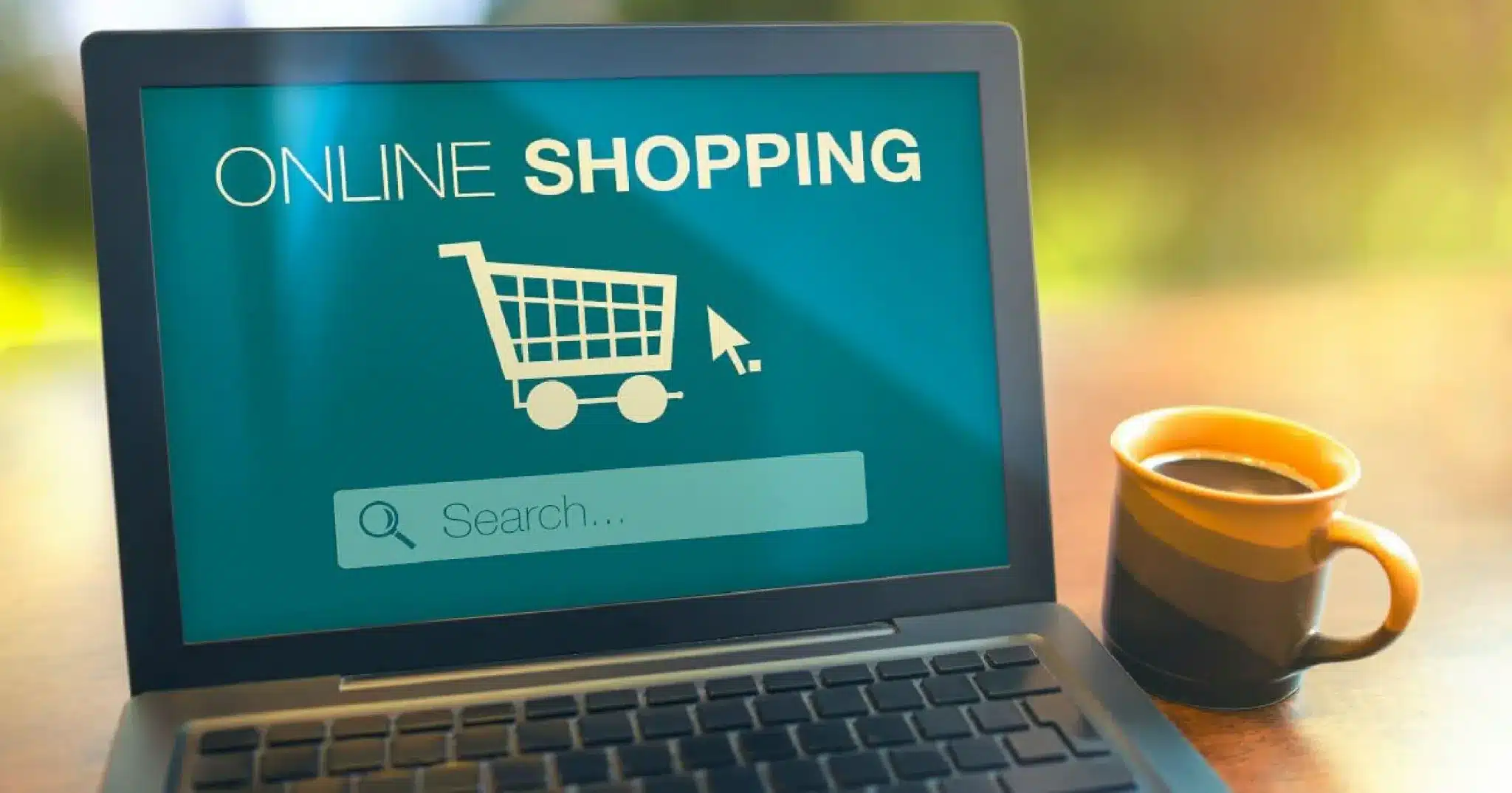 The importance of e-stores for online businesses
The Internet is a large market that includes millions of buying and selling operations, and it is an opportunity to display or sell your products in front of millions of customers around the world, as the number of shoppers worldwide through the Internet by the end of 2021 reached 14 billion online shoppers.
The total global sales volume of online retailers is expected to exceed $6 trillion over the next year
The growth of electronic commerce has exceeded the countries of the West, and there is an accelerating growth in almost all countries of the world, including the Arab countries.
Most online shoppers tend to buy from sites in their local language and currency.
61% of online shoppers use mobile phones to complete their purchase. Accordingly, the mobile-responsive online store and the creation of an online store application have become inevitable features.
Saudi Arabia has become one of the most developed countries in the field of e-commerce in the Arab region.
All you have to do now is take the correct first step towards designing a professional online store. Asking for a quote on the cost of creating an online store from Marvel Systems, the best online store design company, will qualify you to get the service immediately.
E-commerce is a field that many individuals and business owners around the world seek, so you must search and investigate the best site to create an online store in order to become one of the pioneers in this field on the Internet.
Benefits of creating a professional online store
By designing a professional online store, you can:
Add products according to the segment you like and then do e-marketing through social media offers until Reach your store to customers who are interested in getting the product.
A distinctive display of your products like competitors' companies, so by creating an online store design, you can achieve the best results in e-commerce.
Save a lot of time in routine buying and selling procedures as well as increase accuracy and efficiency in work by creating a user-friendly, responsive online store design.
Are you looking for the best company to design an online store?
Marvel Systems over the years of experience best e-store design and programming companies mixes the latest technologies to provide distinguished services to its customers in a more professional and higher quality such as e-store design technology OpenCart(OpenCart Cart) which enables you to configure and program your online store according to your desires. Therefore, it is imperative for those looking for high quality to work with Best Online Store Designer and Programmer, and the best company for your e-commerce website project.
Choose Marvel Systems to get:
Best UI Design for Online Store
Best UI Design for Online Store App
Best price for creating an online store.
Best price for online store app design.
Best e-commerce website and app programmer.
Best Website and App Designers for E-Commerce.
Whatever features you are looking for, Marvel Systems provides you with the following features:
• Features of the online store
Bilingual (Arabic and English) with the possibility of adding any other languages.
Compatible with all browsers and built with the latest technologies such as (Html5, CSS3, Bootstrap, JQuery, Open Cart)
SEO compatible, with the ability to write SEO for each product that makes your site SEO friendly
Allow the visitor to add products to the cart, pay in multiple ways, report on sales, and filter products.
Two ways to display your products, grid method and list method.
The advantage of direct communication with visitors and customers of your online store through the direct chat system.
A comprehensive advertising system, you can place AdSense ads and advertising banners in different places of the site,
Different ways to communicate and share products via different social networks such as Facebook and
The ability to send products and their links through chat programs such as WhatsApp, Telegram, Line and other chat programs
The reward system, through which the customer can purchase through the points collected, which you can not do in the store
Product comparison system, product wish list system, product evaluation system, product return system
Affiliate marketing system with fixed commission rate and you can not activate it in the store
Possibility to display product price with tax or display price without tax
The possibility of allowing the visitor to view the price without registering on the site or viewing the price after registration.
The possibility of distinguishing some of the customers so that they get features such as discounts and special offers (representatives – special customers).
The possibility of allowing the visitor to purchase without registering with the site or the requirement to register to purchase the product.
Allow site registration with or without management approval
Confirm the payment by sending a message to the site after completing the payment process through the bank, as well as the possibility of sending a picture of the payment notification.
The ability to search in AJAX so that product images and prices appear by just typing the first two letters.
Gallery to display previous works (can be activated or disabled by store management).
Special models for similar products are shown below the product.
• Features of the store's control panel
Best Control Panel User Interface
Possibility to add unlimited number of products
Possibility to add an infinite number of main and sub-sections
The store control panel is available in Arabic and English with the ability to add any other languages
You can add more than one currency and set the default currency for the store
You can add an unlimited number of static banners or animated slideshow banners as desired, in any size, anywhere and on any page on the site
You can tag some products and allow them to appear on the homepage or anywhere on the site
Control payment methods, as it provides you with more than one payment method, select the methods you want such as (bank transfers – postal transfers – credit cards – cash on delivery – PayPal)
Create an invoice number for each order and you can print this invoice
Possibility to activate e-mail alerts when a new request is made and when a new account is created.
Control which confirmation emails are sent.
Customer credit system, and credit can be added to the customer through which he can purchase.
The ability to add reward points to any customer and credit reward points when purchasing a product
You can make discounts for a certain period so that the product appears in the special offers
The possibility of making discounts for a specific segment of customers so that a reduced price appears to them (according to the customer group)
Possibility to add design your own product (this is for products where design requests such as publications)
The ability to make a backup copy of the database and save it from loss.
View payment confirmations sent on the site by customers.
Access to any client account (administration only).
Possibility to block a specific client by the administration.
Reports on sales, products, customers, and affiliates, a report on products viewed, and a report on products purchased.
Detailed view of all products including product title, price, quantity and date it was displayed.
Detailed view of all purchase orders with the ability to filter the display of orders by various things (paid or unpaid, completed orders, date added…)
Possibility to set Google Analytics code.
The ability to use SSL certificates for security.
Contact Marvel Systems now and start developing your business