Mobile App Design and Programming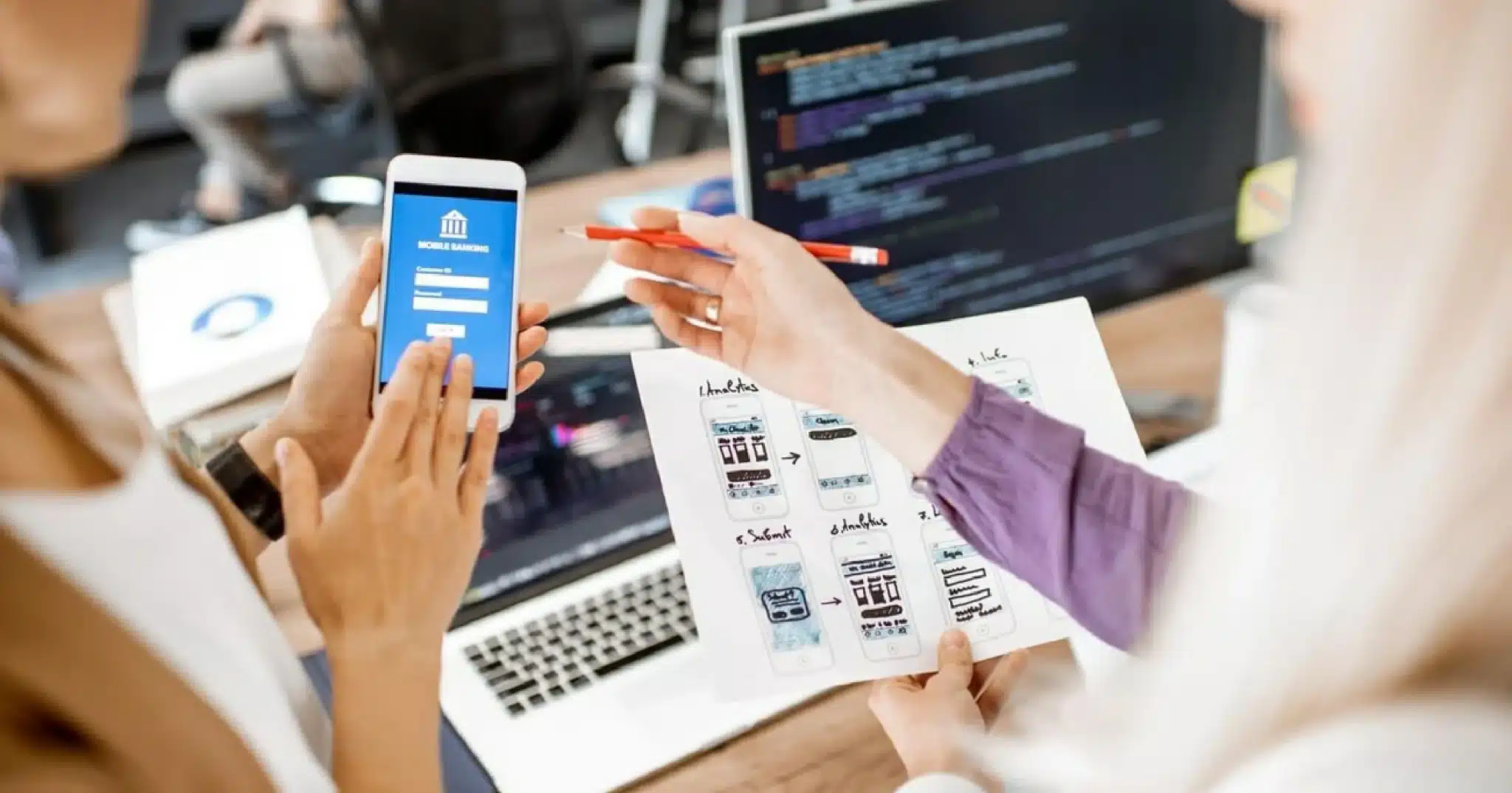 The importance of mobile apps
A mobile app is an approach that brings you as close to your customers as possible. You can use your audience's smartphones to send notifications to them to advertise your products or services to develop and prosper, to push your business to the fore, and to get potential customers. The number of downloads of new applications has reached 230 billion for 435,000 downloads per minute on both Android and Apple systems.
1- Importance at the user level
Recently, smartphones have become very widespread and are used by all age groups, and with the great use of these smart devices, mobile applications have begun to appear, as mobile users spend 90% of their time in applications, and 85% of consumers understand the importance of mobile applications.
2- Importance at the business and corporate level
There is another use of applications, which is by business owners or companies who design mobile applications in order for their products to reach many people, as they are the best means of marketing and promoting products. Where $170 billion was spent on applications in 2021, an increase of 19% from the previous year, at a rate of $320,000 per minute, and the average number of hours of application usage per user was about 4.8 hours per day.
Your golden chance for the success of your project
All major institutions, especially those working in the commercial field, are interested in delivering their products to many customers through many ways, by attracting customers and drawing their attention to these products in modern and modern ways to achieve the goal of the owners of large institutions and companies. An electronic company for companies, designing and publishing mobile applications. These things are done for all companies, whatever their activity, as they are one of the most important means for the success of any project.
How does the mobile app help you?
The positive impact of mobile applications, especially in recent times, has made it one of the things that business owners resort to in order to help in the success of their projects, as it is easy for any company to own an electronic application by agreeing with companies specialized in designing mobile applications and through these applications It is possible to reach the largest number of customers with the least effort, the lowest cost, and the fastest time.
Therefore, if you are one of the owners of large institutions and companies and do not have a mobile application, you miss out on very great opportunities to increase profit, and you must agree with a mobile application design company and design an application for your organization.
Get the most out of mobile apps, how?
By creating professional mobile electronic applications that provide the user with ease of use, pleasure in operation, and achieve the desired benefit effectively and efficiently. This can happen either by agreement with a mobile application developer or by entrusting this to an application design company that provides you with all the capabilities you need in your application so that it looks professional and attractive, whether applications (Apple Store) Apple Store for iOS systems, or applications (Google Play) Google Play for Android systems. With this, you have a golden opportunity to stay in front of the eyes of your potential customers for as long as possible.
After you know the importance of mobile applications, you can request a mobile application design service from Marvel Systems now.
What are the benefits of the mobile application?
1- At the level of your work
Provide all your products to customers for a long time and consistently
The ability to be with your audience wherever they are
Display all the details, making it easier for them to purchase.
Show pictures of your products with prices
Enhance and increase accessibility and build loyalty to your brand
A very effective marketing tool for your company on various social media platforms such as Facebook, Snapchat and Instagram
Significant revenue increases if the option to purchase is available at any time
Getting a large portion of the market share that makes your business stand out from your competitors
2- At the level of your customers
Easy access to your data
Time Saving
Get notifications for special offers and new products
Many mobile users spend many hours browsing many applications and many different websites and this makes the chance of your project succeeding very high.
Best mobile app design company
If you are a business owner and seek to own a mobile application for your company, do not hesitate to use Marvel Systems, as it
The first and best company in designing and publishing mobile applications
Experts in the field to provide the best mobile app developers, designers and programmers to help you achieve your goals
Join the competitive market now, be an experienced leader and invest in a cutting edge mobile app to spread awareness about your organization, increase your revenue, and ensure more engagement from your audience, start now and connect with Marvel Systems.
Contact Marvel Systems now and start developing your business